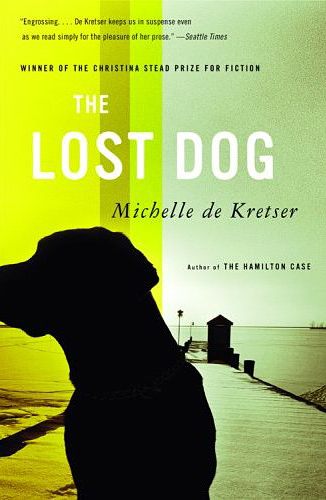 Tom Loxley, an Indian-Australian professor, is less concerned with finishing his book on Henry James than with finding his dog, who is lost in the Australian bush.
Joining his daily hunt is Nelly Zhang, an artist whose husband disappeared mysteriously years before Tom met her. Although Nelly helps him search for his beloved pet, Tom isn't sure if he should trust this new friend.
Tom has preoccupations other than his book and Nelly and his missing dog, mainly concerning his mother, who is suffering from the various indignities of old age. He is constantly drawn from the cerebral to the primitive--by his mother's infirmities, as well as by Nelly's attractions. THE LOST DOG makes brilliant use of the conventions of suspense and atmosphere while leading us to see anew the ever-present conflicts between our bodies and our minds, the present and the past, the primal and the civilized.
About
Michelle de Kretser
Michelle de Kretser was born in Sri Lanka and emigrated to Australia when she was fourteen. She was educated in Melbourne and Paris and has worked as an editor and a book reviewer.
The Hamilton Case
, her second novel, received the Commonwealth Writers Prize (SE Asia and Pacific region), and the Society of Authors' (U.K.) Encore Award for best second novel of the year. It was also first runner-up for Barnes & Noble's Discover Award in Fiction, and a New York Times Notable Book.
The Lost Dog
is her third novel. It was a finalist for the Commonwealth Writers Prize and received the 2008 Christina Stead Prize for fiction.
Thanks to Hachette for this great giveaway.
Giveaway Rules:
One entry only - just say "I want this Lost Dog"

Leave your email (I cannot contact you without your email)

Only residents of the US and Canada may enter
Please no PO Boxes!!!
The drawing will last till August 29
Random number generator will be used - 5 copies to give away
I will post the winners here on August 30
Winners have 24 hours to reply or a new winner will be selected
WINNERS - brkwalker, kpbarnett1941, wandanamgreb, Samanthah, ncschools